About Us
The Great Exhibition Road Festival is a free annual celebration of science and the arts each summer in South Kensington and online.
This summer, explore the trailblazing ideas, people and communities that are changing our world with a weekend of free events for all ages celebrating science and the arts. 
Join us in South Kensington this June as Exhibition Road is transformed into a huge festival to explore the extraordinary as we celebrate London's innovators, scientists, artists and designers and the everyday heroes who inspire us all.  
Enjoy hands-on workshops, fascinating talks, performances and installations from iconic museums, research and culture organisations, including Imperial College London, the Royal College of Music, Science Museum, V&A, Natural History Museum and many more. 
Get creative at our events for all ages. Join a family-friendly workshop to make a bee-friendly seedball, create your own mini earthquake, extract a strawberry's DNA, or build your own musical instrument. Discover incredible ideas shaping our futures at fascinating trailblazing talks exploring everything from how gaming and augmented reality could change the future of sports to the search for ancient life on Mars.
Meet the experts who are trailblazing new paths to make our world greener, join the fashion surgery to redesign your unloved clothes, come along to a live interactive science show about amazing world of molecules or go on an exciting adventure back in time to learn about dinosaurs at the Dino show.
Plus, you can indulge in food from all over the world and enjoy eclectic performances from the Royal College of Music and Royal Albert Hall on the Main stage or go to the Family stage for more interactive storytelling sessions, quizzes, and demonstrations.
Anyone can be a trailblazer. From the Victorian innovators of the Great Exhibition in 1851, to the people changing their communities today and those shaping the future with their research, uncover the stories of both renowned and lesser-known creatives and researchers. Come along and make your own vision of the future as the Great Exhibition Road Festival invites you to discover the power of ideas, celebrate curiosity, and reimagine a new world. 
Register now for the Festival to hear the latest updates about the Festival weekend and find out when free tickets for certain events open for registration. 
Sign up to the Imperial events emails to get updates about the Festival and other public events or follow us @ExRdFestival on Instagram, Facebook and Twitter for the latest Festival news and events.
For corporate partnership opportunities for the Festival, please visit the Support us page.
Our Festival experience partners
The Festival is a collaboration between institutions on and around Exhibition Road.
With thanks to our key partners
Our supporters 
The Great Exhibition Road Festival is supported by Huawei, Lead Technology Sponsor.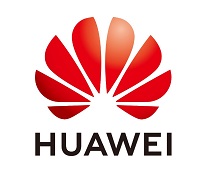 With thanks to Research England, the Royal Borough of Kensington and Chelsea and Westminster City Council.